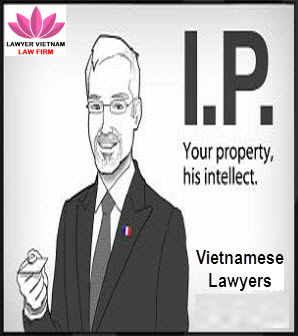 Vietnamese Intellectual Property Lawyers
Intellectual property lawyers (IP) have a growing practice area in Vietnam that protects creations of the human mind. Intellectual property law in Vietnam encompasses seven primary areas:
• Patents
• Trademarks
• Trade names
• Copyrights and related rights
• Trade Secrets
• Geographical indications
• Plant varieties
And other rights not covered by the IP law:
• Domain names
• Technology transfer
• Franchising rights
Our law firm has Vietnamese lawyers with specialized backgrounds in IP areas to help protect the intellectual capital of businesses, authors, inventors, musicians and other owners of creative works. As long as invention and innovation exist, our intellectual property lawyers will assist clients to procure the rights to new ideas and protect the ownership of existing creations.
Intellectual Property Lawyer responsibilities in Vietnam
Our Vietnamese intellectual property lawyers counsel clients on establishing and protecting intellectual capital. Most intellectual property law practices cover the entire scope of intellectual property matters, from patents, copyright and trademark law to licensing, franchising and distribution to technology transfers and trade secret projects etc. Vietnamese intellectual property lawyers also assist clients in licensing inventions, transferring proprietary technology, drafting licensing agreements, negotiating settlements and conducting IP asset due diligence.
Vietnamese intellectual property lawyers litigate intellectual property matters across the globe, representing clients in Vietnamese courts and before local administrative agencies such as the National Office of Intellectual Property (NOIP) of the Ministry of Science and Technology, the Copyright Office of the Ministry of Culture, Sports and Tourism and the Ministry of Agriculture and Rural Development for plant variety matters.
Vietnamese intellectual property lawyers frequently consult on creative ideas and develop new ideas that will increase the value of their clients" IP portfolio. They also advise clients on new rules and regulations governing the protection of unique ideas.
Lawyer Vietnam Law Firm